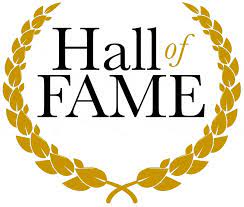 Congratulations to the 2023 IABC Hall of Fame Class!
Kevin Hussey (EIU)
Lee Kennicke (New Trier)
Mary Lou Hundt (Arlington)
Al Loew (Willowbrook)
Terry TerHaar (Andrew)
These coaches were nominated by head coaches throughout the state and then selected by our IABC Honors Committee.
Kevin Hussey (Class of 2023)

Schools
Eastern Illinois University as a player (Collegiate National Champion 1976)

Coached – Illinois State University 2 years – 1980-82; Palatine Fremd H.S. 2 years 1988-90; USA Badminton National Jr. Team to Dominican Republic 2005; USA Badminton Assistant Coach Pan Am Championships, Rio Brazil; USA Head Badminton Head Coach Sudirman Cup 2009


Key Accomplishments

Jr. Midwest Champion 1972

Midwest Champion – singles, doubles, mixed doubles several times from 1985-2010

National Collegiate Singles Champion 1976

President of the Midwest Badminton Association 1986-89

Tournament Director for IHSA Badminton for 16 years

Coached Ben and Quinn Hussey to #1 & #2 rankings in Singles in the Midwest Region

Coaching Style

Play Hard, Play Fair, and Have fun – A happy blend between training drills and coached play.


What people have been most influential/helpful to your badminton career?

My Dad, Bruce Pontow, Tom Carmichael to name a few.


What advice do you have for young badminton players?

It's a game, so play hard, play fair, and have fun


What are you up to now?

I'm a retired professor from Eastern Illinois University in the Department of Kinesiology, Sport, and Recreation. I still enjoy recreational badminton and tennis, projects around the home, volunteer efforts at church and in the community, and lots of fun with grandchildren (16 strong)
Lee Kennicke (Class of 2023)

What school(s) did/do you play/coach for?

Maine East HS and New Trier HS

What years did you play/coach?

Unfortunately I'm of the era in which there were few opportunities for women to compete. Therefore my playing consisted of a Major's Class in undergraduate school. I enjoyed the sport and played recreationally whenever I could. When I moved to Chicago I had a chance to play in some of the clubs. My first teaching job was Maine East HS where my coaching career started (1969-1971). The rest of my career was at New Trier HS and I coached badminton there from 1972-2002.

Key Accomplishments

I was never one to keep track of my coaching wins/losses. It was student-athletes who won or lost and we helped prepare them for the competition. I was privileged to work at a school that worked hard to promote female athletics and they were very supportive of many sports. I felt I was able to educate others about the value of sport and show people what a beautiful sport badminton is. I was tournament manager for many state tournaments and I felt like we upgraded the state tournament experience for student-athletes. Naturally winning the state tournament or having a singles player or a doubles team finish high at the tournament was a highlight, but seeing a student-athlete improve and grow (on the court and off the court) was always a highlight to me.

Please describe your coaching style.

I am an extremely competitive person, but I hope in a very positive way. I always tried to be positive and fair with all student-athletes. I believe if you asked my athletes they would say I was always encouraging with them, and they would also say I made them work very hard in practice so they would be prepared for the competition. I also tried very hard to teach my players good sportsmanship…no matter what. I expected them to win graciously and to lose graciously. I wanted them to be strong and honorable young women. Having coached a variety of sports, I think I was able to bring ideas from other sports and incorporate them into our practices. I tried to make practices fun but competitive. In the beginning kids hated all the drills I made them do, but as they realized their worth they bought into them. They understood what was making them better and they were willing to work hard. My Master's Degree was in Sport Psychology so I also worked a lot of with the mental aspects of competition.

What people have been most influential/helpful to your badminton career?

I credit my love for badminton to the first woman I coached with at Maine East, Charlene Anzalone. She challenged me and in turn taught me to challenge my student-athletes. I credit many of the women and men I coached with or against for influencing me in my coaching career: Flo Malizola, Fran Camp, Shirley Nannini, RuthAnn Normann, Kathy Crandall, Jeannine Konkolewski, Gena Fite, Janet Wigglesworth, Terry TerHaar, Anthony Calderone…and I could go on. I was a strong believer in learning from others and was like a sponge in working and talking with others.
Mary Lou Hundt (Class of 2023)

School coached for:

Arlington High School from 1970-1982

Accomplishments:

Duel Meet record 132-0. Tournament record 17-0 and Tournament Championships 1977-1981

Conference Championships 9 in a row 1973-1981.

District Championships 5 in a row 1977-1981 and State Championships 5 in a row 1977-1981

Speaker at the National Youth Fitness in Washington, DC

Speaker for Administrators & Teachers in Florida on Youth Fitness

Speaker at National. District & State Conventions on Physical Education.

Educator of the year by the Illinois Association for Health & Physical Education in Secondary Schools.

Member of IHSA Tennis Advisory Committee

Member of IHSA -IOE Committee on H.B 2153

Helped develop guidelines for Interscholastic Athletic Programs in Illinois

Coach-of-the- year in Girls Sports from District 4 in the United States

Elected to the Illinois Coaches Association Sports Hall of Fame

Coaching Style:

"I was very fortunate to coach girls that enjoyed hard work with lots of

physical activities both on the court and off the court. Also when I coached we shared the facilities so we practiced

early in the morning as well as late at night."

Advice for Young Players:
"If you want to be good and enjoy the sport of badminton you have to work hard."
Current Activities:

"Since my retirement I have studied Spanish in Mexico, Costa Rica, Ecuador and Peru. In 1996 I did a year of volunteering at an orphanage in Mexico. After my year of volunteering in Mexico I have continued to volunteer in Mexico, Kingston, Jamaica, Honduras, and El Salvador. I have also sponsored many children from the Latin American countries as well as visited them. "
Al Loew (Class of 2023)

School coached for:

Coached at Willowbrook HS in Villa Park from 1980-2004.

Accomplishments:

"Started coaching badminton in 1980 with a positive approach and got girls interested and through constant encouragement built a team of 15 girls to 3 levels (Freshmen, Sophomore and Varsity). Had an enrollment in badminton at 42 by the time I retired in 2004.

Won state in 1997 and co-champions in 1998. Won the conference four times and placed second, fourth and fifth in the state over the years."

Coaching Style:

"Staying positive and enthusiastic, making practice fun and working hard. Taught skills over and over with short games for competition."

Biggest Influences:
"The Hussey family, the father showing me drills, the boys giving lessons and playing against the best girls and giving game pointers. I had two enthusiastic assistants and great teachers with the skills."

Advice for Young Players:
"Try it, you'll like it! Great conditioning and keeps your agility in top shape. It will improve our quickness in other sports."
Current Activities:

"I've had the opportunity over the years to winter in Florida, play pickleball and golf, and continue selling synthetic oil. I have been able to spend time with my two daughters, four grandchildren and now four great-grandchildren. I'm living in northern Wisconsin and enjoy my time with my family."
Terry TerHaar (Class of 2023)

School coached for:

Victor J Andrew HS. Started the Varsity Badminton team in 1979 and coached until 2006.

Accomplishments:

13 IHSA top 3 finishes

– 6 State Championships

– 2 Runner ups

– 5 3rd place

24 IHSA Sectional Titles

2x Illinois Girls Coaching Association Coach of the Year

IGCA Hall of Fame

Andrew HS Coaches Hall of Fame

37 State Medalist, 4 State Champions

ESPN Magazine High School Coach of the Month

2 Terms on IHSA Badminton Advisory

Coaching Style:

Organized for each practice session. Gave attention to each player from #1-#16. Concentrated on drills, situation drills (strategies), footwork at every practice. Making practices fun and competitive.

Biggest Influences:
"Paul DeLoca (NIU), Kevin Hussey , Gene Kowert-midwest badminton player. Taught me how to play the game in 1975. The wonderful girl athletes that I had on my teams influenced my career. They were so competitive I had to become a better coach. Last but not least, my assistant coaches, especially Mark Gruca who was with me for 28 years. Former players/coaches Mandee Converse Wettergren, Angie Presbitero Fergus, and Nancy TerHaar.

Advice for Young Players:
"You get out of badminton what you put into badminton. If you work hard, and have the talent you will be successful. "
Current Activities:

"I am enjoying my family and riding my Harley. Also I've been involved with pickleball since 2010. I play 3-4 x per week and play in tournaments. I am a USAP Ambassador since 2012. That position is a volunteer role consulting park districts on court design, doing clinics and in general promoting pickleball."
Kathy Crandall (Class of 2022)

School coached for:

Palatine High School from 1975 until 1992

Accomplishments:

1985 State Championship Team was first athletic team in 100+ year history of Palatine athletics to bring home a State Championship Trophy. Also won State Titles in 1986, 1989, and 1991.

Coaching Style:

"I was always organized. I always had specific practice plans. I really emphasized the importance of conditioning and always tried to add some fun."

Biggest Influences:
"The person who influenced me the most was the badminton coach at myu college. She was always very encouraging."

Advice for Young Players:
"Work hard and have fun!"


Current Activities:

"I retired from Palatine High School in 2004. I enjoy playing golf and tennis. My passion is traveling all over the world."
Gena Fite (Class of 2022)

Schools played/coached for:

Played for Arlington high school, Illinois State University, and Arizona State University Coached for Wheeling high school 1988-95, York Community high school 1998-2006 and 2018-current, and Eastern University.

Years played:

Played for the dynasty team of Arlington High school 1976-1980, Illinois State University from 1980-1981, and Arizona State University from 1981-1984. Played independently in tournaments from 1985-2007.

Playing Accomplishments:

Midwest singles and doubles champion 7 years, 4 time U.S. Olympic Festival athlete from 1989-1991, 93. National badminton titles in singles and mixed doubles 2007. International team 3rd place finish at tournament in Japan 2002. National USTA team tennis title 4.5+ 40 and over 2019.

Coaching Accomplishments:

Improved quality of badminton both at the student level, and coaching levels. Provided high school summer camps to area players, organized top level athlete exhibitions for coaches, organized coaching clinics, presided as president for the Illinois Girls Coaches Association (IGCA), attended national coaching clinics, organized a team of coaches to train as line judges at the 1996 Atlanta Olympics, and officiated as a badminton line judge at the 1996 Olympics in Atlanta. Teams won 6 consecutive sectional titles. Almost every team coached has had winning record.

Coaching Style:

"Put in the work with practice, practice, practice! Repetition whether it is footwork or strokes, might be boring, but the rewards are great."

Key Influences:

"Mary Lou Hunt who was my high school tennis and badminton coach."

Advice for Young Players:

"Choosing to play badminton has hidden rewards that will surpass your high school badminton expectations. You will forever be changed and will never regret playing badminton!"

Current Activities:

"Stepped away from teaching tennis for the Elmhurst Park District after 25 years in December 2021. Keeping active by playing pickleball, hiking, biking, and rock climbing. Still coaching badminton at York high school. Staying involved with my church and community."
Erin Hois (Class of 2022)

School played for/Years:

Downers Grove South from 1998-2001

Key Accomplishments:

Singles State Champion: 1998, 2000, 2001. *Missed 1999 season because of training at National Training Center in California*. Undefeated career. Won 11-0, 11-0 in 2000 Singles State Championship match. 6 Junior National Titles, Top 5 National ranking in 2002, Top 100 World ranking in 2003. Midwest Adult Champion 1998-2004.

Playing Style:

Aggressive and fast

Key Influences:

"I would say that my parents were the most supportive during my badminton career, they helped me through it all. Also my first coach Kampol Surapiboonchi and my best friend Shannon Pohl"

Advice to Young Players:

"To be good it has to be a year round commitment- not just seasonal. Also take advice and wisdom from a multitude of coaches and opportunities, and participate in camps and tournaments everywhere. This is absolutely not a recreational sport – it is the second most popular sport in the world and deserves recognition and respect"

What have you been up to after your badminton career?

"I did undergraduate at University of California Irvine while continuing to compete nationally and internationally. I finished college in 3 years and even walked on the Division 1 tennis team for my final year. I completed a master's degree in clinical research at Rush and completed medical school at Midwestern in 2011. I did a residency in radiology for many years. I am a mother of a very active little boy who is my whole world, Jace."
Jeannine Konkolewski (Class of 2022)

Schools played/coached for:

Played for Hersey when sports were managed by GAA.

Coached from 1978-79 to 1983-84 at Rolling Meadows

Coached from 1984-85 to 2020-21 at John Hersey

Accomplishments:

Won a District Title in 1980-81.

15 Illinois State Medalists

2 State Champions and two runner-ups

9 Sectional Plaques

Team finished 9 times in the top ten

2nd and 3rd Place State Team trophies

MSL East Coach of the year 1986-87

Illinois Girls Coaches Association Badminton Coach of the year 1995-96

Coaching Style:

"As a coach I used a firm yet fair approach, but tried to build athlete/coach relationships through encouragement, motivation, humor and a display of sincere caring for our athletes. I designed the practices and set the Varsity line-ups. As coaches we understand that every athlete comes to us with different skill sets, but with focused daily practice efforts they steadily experience levels of improvement. This growth allows them to excel fundamentally, tactically and technically in their games beyond their imagination. By athletes maintaining a positive mental attitude, displaying good sportsmanship and respecting their opponents/teammates/coaches/self, competition becomes a thrill."

Biggest Influences:
"Jian Liu and Kevin Hussey guided many coaches at their clinics. My fellow coaches offered words of wisdom and frequently became presenters at clinics."

Advice for Young Players:
"Give 100% effort and leave it all on the court, learn from your mistakes, play in the moment by turning the page, train off-season and HAVE FUN!"


Current Activities:

"I enjoy playing pickleball for my daily enjoyment, travel whenever and meet up with friends every opportunity."
Bob Tengstrand (Class of 2022)

Schools coached for:

Started coaching at TF North from 1983 to 2010. Has coached at TF South from 2011 to present.


Key Accomplishments:

9 sectional titles and 6 conference titles at TF North.
10 straight conference titles and 7 sectional titles at TF South. 2 IHSA State Championships (2013 & 2014). Coached State Doubles Champions in 2014. IHSA State Runner Up (2012). Finished in top 10 at State, 7 times.

Comments on Hall of Fame Coaching Career:

"Always tried to keep badminton relevant all year round by hosting 3 annual off season (free) tourneys. Currently, we host 5 home invites loaded with badminton gifts and awards. Always placed my players well-being ahead of any personal feelings. Always provided quality rackets and badminton attire to my players at no cost. Always surrounded myself with excellent assistant coaches, parents, AD's and dedicated players. TFN/TFS badminton was never a one man show, it was always a conglomeration of many people and outside factors. I accepted this award on behalf of many, many people. THANK YOU!".

Influences:

"Always respected and looked up to many other coaches. (Too many to list). Always appreciated the excellent (special) badminton community."